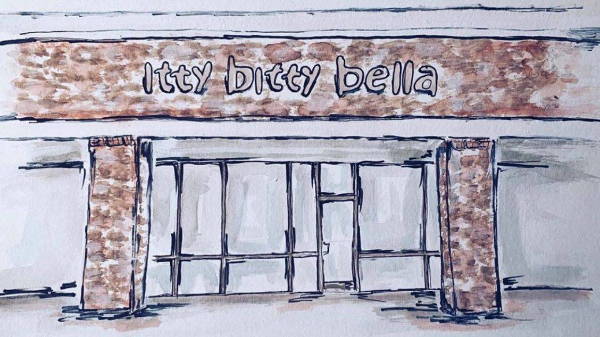 We are so blessed to be able to offer baby registries to our sweet momma's and we pride ourselves on providing a truly special, one-on-one experience! Expectant mom's are guided through the store by one of our knowledgable sales associates who helps you create your perfect, personal registry.
Getting started:
- call or text us at (901) 457-7846 or email tweet@shopittybittybella.com
allot at least 1 hour for your appointment (but many take up to 2 1/2 hours)

you can bring a guest (or a few!)

we love to feature our newest registered mom's on our social media so come prepared to smile for the camera!
We are a small store that packs a big punch! We carry a vast array of products that you will get to choose from:
-strollers, car seats, swings, pack-n-plays, carriers, bassinets, nursing pillows, etc
-highchairs, bibs, bottles, bottle brushes & warmers, utensils, suction bowls & plates, etc
-hooded towels, bathtubs, non-slip mats, bath toys, etc
-quilts, crib sheets, pillows, crib skirts, changing pads, etc
TOYS

CLOTHING

SHOES

NURSERY DECOR
stressed over gear?
we're here to help!

There are SO many products offered when it comes to baby gear! Strollers, car seats, loungers... the list goes on (and on). We offer top rated brands such as:
Uppa

Nuna

Cybex

Thule

4moms

Ergo

and MANY more!
Gear can be intimidating!
That's why our sales associates are well versed, knowledgable & here to help! We can help you figure out what products are best suited for YOUR families specific wants & needs! You will be able to touch & feel multiple gear items & we can demonstrate how they all function & differ from one another.
A sales associate will guide you throughout the store and make note of what items you would like to add to your registry. We do the work for you; you won't be left alone & confused to wander around the store with a scanner!
The store is arranged by category (mealtime, bathtime, gear, bedding, etc) and as you pass each section we will point out our bestsellers and answer any questions that you have.
We love getting to know our registered mom's! We can't wait to help you build your perfect registry!
We would love for you to register with us, contact us today!

call or text (901) 457-7846
email tweet@shopittybittybella.com